Overview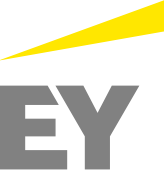 Job title: UK Talent Consultant COE_SLTS VTH_Supervising Associate

Company: EY

Job description: At EY, you'll have the chance to build a career as unique as you are, with the global scale, support, inclusive culture and technology to become the best version of you. And we're counting on your unique voice and perspective to help EY become even better, too. Join us and build an exceptional experience for yourself, and a better working world for all.
Job Summary:
Talent Shared Services (TSS) is a core service line within the Global Delivery Services organization, providing multiple HR support services including Recruitment support, Onboarding support, People Data Administration, Learning Administration, Cross Border Travel, Global Mobility and Performance Management support to EY member firms. TSS provides services to country, sub-area, area and global people teams and other EY stakeholders involved in HR, L&D and recruiting transactions and associated administration, reporting and people infrastructure. These services are delivered from our centres in Dalian, China; Kerala and Bangalore, India; Wroclaw, Poland; and Manila, Philippines. TSS team delivers consistent, high-quality, and operationally efficient HR transactional services to EY through a globally efficient and effective network of GDS centres.
Virtual Talent Hub (VTH) for the respective function is an integral part of TSS service offerings where the extended delivery model is used along with high-quality skills and competencies delivered virtually. This is across service lines and regions – delivering non-repetitive project-based work through skilled, agile teams. The team in the virtual hub is an extension of the regional talent teams and will cover operational/non-transnational scope.
SL Talent Support VTH supports a specific Region and acts as part of the extended Region Talent Consulting team.
VTH works in a fully integrated way with onshore colleagues participating in meetings, projects, and planning activities as part of one team. The Team supports the region in performing operational and administrative tasks to allow the onshore team to focus on consultative and strategic activities based on the priorities of the Region.
This role will directly work with the UK Region Talent Consulting Centre of Excellence team and provide full support on reporting, stakeholder management, communications, and general administrative tasks. This position ensures smooth operations support. Candidates should have a professional attitude to deal with highly confidential and sensitive information. Ensure being compliant with Data Privacy and Protection within local, regional, and global guidelines. Adapt to a constantly changing legal framework and growing business environment.
The UK Talent Consulting Centre of Excellence Team (CoE) sits within the UK Firm's Strategic Talent Consulting Function, which Partners with the business to translate business strategy into Talent solutions.
The Talent Consulting CoE was set up to strengthen the onshore delivery of operational activities on behalf of the Talent Consultants and enable Service Line Strategic Talent Consultants to focus on driving and embedding organization and cultural change.
Applications Used: SuccessFactors Report Centre, People Insights, EY People Pulse, Regional SharePoint sites, Power BI Dashboards, Microsoft Planner, MS Forms, MS Lists, Excel, Word, PowerPoint. An understanding of Power Automate is helpful.
Shift: Aligned to the UK shift timings/schedule
Essential Functions of the Job:
Responsibilities:

Production of scheduled reporting on headcount, diversity and inclusion, and other Talent metrics. Provide analysis and insights for presentation to leaders.
Production of bespoke Talent reporting on request, such as comparing diversity and inclusion metrics to the SL targets.
Generate PowerPoint slides to present analysis and insight from data, including extracting data from Power BI dashboards and interpreting them for visual presentation
Eligibility reporting for leadership development programs nominations
Produce reports and analytics to inform SL specific Talent projects
Create ad hoc surveys and report on survey results, e.g., MS forms
LEAD and pay planning processes
Support the bi-annual LEAD and compensation review processes including, but not limited to:
Establish trusted relationships with key SL stakeholders and ensure SL Talent meet key deadlines
Leadership Review Workbook (LRW) data inputting
Systems user testing
Data validation and cross-checking of relevant workbooks such as promotion lists, payroll upload files and consolidation workbooks
DE&I reporting
Preparing insights reports by SL for Leadership Review Panels
Prepare LEAD reporting (including for PPEDD) to provide insights into completions rates
Administer updates to Counselling Family/Connect EY and Counsellor Connect Leader lists
Preparation of data trackers using Power BI
Data inputting into compensation tool
Support the EY People Pulse delivery within Talent Consulting including, but not limited to:

Ad hoc production and distribution of Service Line reports and presentation decks with review and analysis of results. This may include presenting different cuts of the data in PowerPoint format to highlight trends and key areas of focus
Schedule bespoke listening sessions within the business and provide analytical results and recommendations
Coordinate and support regular and ad hoc Talent meetings or Service Line specific events, including invitation management, facilitation, induction scheduling and minute taking.
Participate in systems UAT testing
Updating Talent Consulting organisation charts
Ensuring relevant TEAMS sites folders and files remain current
Update Talent Consulting distribution lists (GLMS) and be accountable for access to Talent Shared drives
Issue invites to webcasts
Collaborate with UK Assurance SL Talent team to deliver Mandatory learning compliance administration
Talent pipeline & succession planning

Attendance (where essential) and support in Talent review meetings to help drive the process and capture all minutes and data
Transfer of Talent review data into central leadership pipeline tool from Excel, if required
Produce analysis and insights reports into outcomes of SL Talent Reviews for Leadership
Work with specific Talent Service lines to schedule Leadership promotion panels, as well as all administration duties connected with these panels, such as managing interview conflicts, tracking documents and feedback, issuing documents to candidates, and producing DE&I reports
Team Mailbox
Accountable for daily monitoring of the Talent Consulting CoE mailbox and ensure queries are responded to in a timely manner
Escalate or redistribute more complex enquiries to other parts of Talent Consulting Centre of Excellence
Bonus process facilitation including production of letters and follow up with Leaders
Respond verbally or in writing to operational queries received into mailbox
Decline out of scope queries and redirect to appropriate teams
Restructuring Projects
Assist the Centre of Excellence program managers:
Letter production and checking
Data reporting
Data input and quality review
Meeting scheduling
Updating and storage of slides and other program documentation
Indicative calculations
Knowledge and Skills Requirements:
Intermediate to advanced skills in Microsoft Office, particularly Excel, PowerPoint, and Outlook. Some understanding of Power BI and Power Automate is helpful
Strong attention to detail and data administration and analytics skills, with a focus on working with large quantities of data from various sources
Possess the ability to communicate with stakeholders at all levels to provide clear and concise information in both written and verbal formats.
Time management and the ability to deliver in a fast-paced environment with competing priorities
Ability to perform and manage multiple tasks simultaneously and work well under pressure and with time constraints.
Excellent client service skills, networking, and relationship development skills
Confident to be an equal participant in a virtual team environment, working with limited supervision
Job Requirements:
Education:
Bachelor's degree, preference will be given for those with HR Specialisation
Experience:
Minimum of 6 years of progressive experience in HR or related field at a coordinator or administrative level
Demonstrated experience working with different stakeholders with competing needs
Working in international and diverse environments
EY | Building a better working world
EY exists to build a better working world, helping to create long-term value for clients, people and society and build trust in the capital markets.
Enabled by data and technology, diverse EY teams in over 150 countries provide trust through assurance and help clients grow, transform and operate.
Working across assurance, consulting, law, strategy, tax and transactions, EY teams ask better questions to find new answers for the complex issues facing our world today.

Location: Kochi, Kerala

Job date: Fri, 10 Nov 2023 23:20:19 GMT