Overview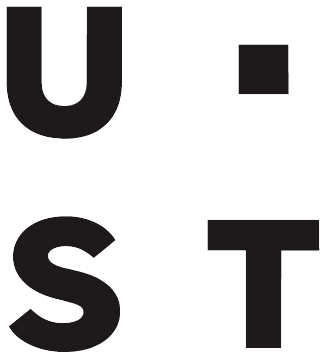 Job title: SOC Analyst III

Company: UST

Job description: Job Description:
Role Proficiency: Monitor cyber security alerts for our global customers in a 24x7x365 operations team under minimal supervision of Team Lead. Mentor junior members of the team as well as assist the Team Lead in supervision.
Outcomes: * Mentor junior members of the team to help them learn and achieve their full potential.
Respond independently to low and medium complexity incidents
Assist the Team Lead in supervisory activities leading to a high-performance organisation.
Under the overall supervision of Team Lead ensure that cyber security alerts from the SIEM and multiple sources are dealt with by the entire team within SLA. Communicate and escalate as per defined process.
Train and motivate the team to follow documented playbook.
Assist the Team Lead in ensuring quality of service across the team.
Review and recommend topics for inclusion or upgrade in the playbook as well as new Use Cases or the refinement of existing ones.
Adherence to defined SOC processes including housekeeping tasks. Adherence to the Information Security policies as defined by the company and customer.
Measures of Outcomes: * Innovation: Case Studies and value delivered to customer / Cyberproof.
Team adherence to SLA as agreed with the customer.
Productivity (Number of alerts addressed)
Quality – Percent of tickets that met quality norms
Adhere to process – Nil NC during audits
Evidence of skill development including training certification etc.
Outputs Expected: Cyber Security Monitoring : * Work in accordance with the Playbook
under supervision of the team lead to monitor alerts in the CDC Platform / SIEM Tool

etc. Ensure appropriate response in line with the SLA.

Cyber Security Incident Management: * Process alerts through analysis
triage and resolution.
Communication and escalation as per defined process
Documentation including annotation in CDC / SIEM work log to ensure audit trail
as per defined standards and quality requirements.
Team Player: * Assist the team lead in ensuring Continuous Learning as well as in delivering on innovation and optimization

Mentor junior team members where possible.
Reporting: * Assist Team Lead in generation of required reports
management information and analytics.

Other Responsibilities: * Ensure that the housekeeping tasks are performed

Undertake activities for example quality checks
reviews

etc. to ensure that the team as a whole are performing to standard requirements
Stand in for the team lead when required at customer meetings
etc.
Assist in achieving near zero false-positives
etc.
Skill Examples: * High proficiency in the use of CDC SIEM and other relevant tools
Skill to review and recommend Play Book improvements Use Case Refinements New Use Cases Process Improvements etc.
Excellent logical problem-solving ability and analytical skills for incident triage and analysis
Excellent oral and written communication skills.
Continually learn new technology and stay updated on cyber threats. Assist and motivate team members to do likewise
Ability to work in rotating shifts and also be on-call outside of shift hours on a regular and recurring basis.
Possess unimpeachable personal and professional integrity. Individuals will be required to submit to a background check.
Knowledge Examples: * 3 to 5 years experience as SOC operations with SOC of global organization.
University Degree in Cyber Security (no back papers) / Bachelor's in Science or Engineering with training in cyber security
Highly proficient in Cybersecurity Incident Management process.
Highly proficient and up to date in cyber security alerts and incidents. Intermediate understanding of enterprise IT Infrastructure including Networks Firewalls OS Databases Web Applications etc.
Understanding of ISMS principles and guidelines; relevant frameworks (e.g. ISO27001)
Desirable – Training / Certification in Ethical Hacking Tools Process and Frameworks related to cyber security etc.
Additional Comments:
Role Proficiency: SOC Analyst L2 is an operational role, focusing on ticket quality and security incident deeper investigation and will be responsible to handle the escalated incidents from Level 1 team within SLA. Responsibilities: • SOC Analyst L2 would work closely with SOC L1 team, L3 team & customer and responsible for performing deeper analysis and need to interact with client in daily calls and need to take the responsibility of handling the True Positive incidents on time. • When L1 escalates an incident to L2, need to conduct more analysis and, if needed, escalate to the customer/L3 team, or L2 analyst must advise L1 team members until the incident is resolved. • Perform deep analysis to security incidents to identify the full kill chain • Handle L2 and above level technical escalations from L1 Operations team and resolve within SLA. • Identify the security gaps and need to recommend new rules/solution to L3/Customer • Need to suggest finetuning for existing alert rules based on the high count/wherever required • Create and manage the Incident handling playbook, process runbooks and ad-hoc documents whenever needed • Respond to clients' requests, concerns, and suggestions • Proactively support L1 team during an incident. • Performs and reviews tasks as identified in a daily task list. • Ready to work in 24×7 rotational shift model including night shift • Incident detection, triage, analysis and response. • Coordinating with customers for their security related problems and providing solutions. • Share knowledge to other analysts in their role and responsibilities • Provide knowledge transfer to L1 such as advance hunting techniques, guides, cheat sheets etc Knowledge Experience: • Minimum of 3 years of experience in Cyber security, SOC • At least 2 years of working in the SOC • Proficient in Incident Management and Response • In-depth knowledge of security concepts such as cyber-attacks and techniques, threat vectors, risk management, incident management etc. • Up to date in cyber security alerts and incidents; intermediate understanding of enterprise IT Infrastructure including Networks Firewalls OS Databases Web Applications etc. • Understanding of ISMS principles and guidelines; relevant frameworks (e.g. ISO27001) • Desirable – Training / Certification in Ethical Hacking/SIEM Tool etc. Additional Desired Skills: • Strong verbal and written English communication • Strong interpersonal and presentation skills • Ability to work with minimal levels of supervision • Responsible for working in a 24×7 Security Operation centre (SOC) environment. Essential Skills: Knowledge and hands-on experience with Azure Sentinel, Microsoft 365 Defender, Microsoft Defender for Cloud Apps & Identity Protection. Continuous Learning innovation and optimization: • Ensure completion of learning programs as suggested by Managers • Suggest ideas that will help innovation and optimization of processes. Help develop the ideas into proposals. • Provide suggestions to reduce the manual work Teamwork: • Assist L1 team members where possible.

Location: Thiruvananthapuram, Kerala

Job date: Thu, 09 Nov 2023 08:19:07 GMT