Overview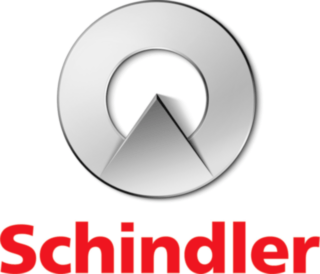 Job title: Service Engineer (Customer Enginner/ Sr. Customer Engineer/ Team Lead- Service and Maintenance)

Company: Schindler

Job description: Location: Ranchi, Jharkhand, India

Requisition ID: 72201
Schindler stands for mobility. Mobility needs experts.

Join our team in Ranchi.
Founded in Switzerland in 1874, the Schindler Group is a leading global provider of elevators, escalators, and related services. Schindler mobility solutions move one billion people every day all over the world. Behind the company's success are over 60,000 employees in more than 100 countries.
Established in 1998, Schindler India is a wholly owned subsidiary of Schindler Holding Co. We supply elevators, escalators and mobility technology for all market segments: residential apartment blocks, business and shopping centers, high-rise towers as well as transport infrastructure such as metro stations and airport terminals. With sales growth double that of the industry, a rapidly burgeoning portfolio and expanding employee base each year, Schindler India is poised for a leadership position in India in the short term.
Service Engineer (Customer Enginner/ Sr. Customer Engineer/ Team Lead- Service and Maintenance)
Mobility is the goal
1. Role: The Customer Engineer will be responsible for repairs and maintenance of the installations in his route/territory with the help of the sub contractors and generating revenue through sales of spare parts resulting into zero downtime, breakdowns and customer call backs.
2. Responsibility: – Execute the periodic maintenance of the installations in his/her route as per agree time lines and considering the Schindler Safety and Quality standards. – Attend the call backs as and when received and complete the loop by providing feedback. – Plans the jobs and provides supervision to the sub – contractors' workers for timely completion of the service. – Propose sale of spare parts as and when situation demands. – Co-ordinate with the FSB for requirement of spares and components. – Ensures high customer satisfaction. – Ensure compliance of CoC
Mobility needs you
Education: BE/ITI / Diploma Engineer (Mechanical / Electrical/ Electronics)

Professional experience: – 2 – 8 years of experience in service/ maintenance only from the elevator industry.
Do you want to move the future with us?
Interested? Send us your complete application at
Pranali Kalap

pranali.kalap@schindler.com
At Schindler Group we value inclusion and diversity, and practice equity to create equal opportunities for all. We endeavor that all qualified applicants will receive consideration for employment without regard to age, race, ethnic background, color, religious affiliation, union affiliation, gender, gender identity, sexual orientation, marital status, national origin, nationality, genetics and health or disability.
We Elevate

Location: Ranchi, Jharkhand

Job date: Sat, 11 Nov 2023 01:29:39 GMT