Overview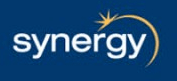 Job title: Project Engineer – Energy/Oil & Gas/Heavy Manufacturing

Company: Synergy Resource Solutions

Job description: – Our Client company is an internationally renowned eco-energy company hailing from India. With a firm and futuristic beginning in 1988 and a never-ending chase for engineering excellence, the company has established its rock solid foothold in fabricating cutting edge industrial heating equipment and systems for wide scope of industries.
– Driven by high level of quality consciousness and quest for innovation. Our client is a front runner in manufacturing and export of full range of process heating equipment and turnkey solutions. It enjoys a position of high repute with its technologically advanced Fired Heaters, Hot Oil Heaters / Thermic Heater, Hot Water Generator, Hot Air Generator, Water Bath Heater and Crude Oil Heater. Their products find application in variety of industries viz. Oil & Gas, Chemicals, Textiles, Paints, Rubber, Automobiles, Plywood, MDF, Leather, Solar, Latex and continuing.
Position : Project Engineer
Location : GIDC Vatva, Ahmedabad
Experience : 5 Years & Above
Salary : 45 to 55K/Month
Job Details :
Responsibilities :
– Prepare, schedule, coordinate and monitor the assigned engineering projects
– Formulate project parameters and assign responsibilities to capable team and monitor the project team.
– Interact daily with the clients to interpret their needs and requirements and represent them strategically.
– Perform overall quality control of the work (budget, schedule, plans, personnel's performance) and report regularly on project status.
– Coordination of project status with Production, QC, Purchase and Project team is must.
– Evaluate, Organise and prioritise workload within a schedule
– Cooperate and communicate effectively with project manager and other project participants to provide technical support.
– Review engineering deliverables and initiate appropriate corrective actions
Requirement :
– Proven Experience of Minimum 5 years in Project Team and Minimum 2-3 Years as Project Engineer.
– Years of project experience, preferably in the energy, oil & gas, heavy manufacturing industries.
– Preferred in handling large projects (Containing: Multiple equipment- s)
– Basic Knowledge of design and visualisations software such as AutoCAD & SolidWorks
– Should have experience driving Continuous Improvement (Lean Manufacturing, Six Sigma)
– Ability to work with multiple discipline client.
– Decision making ability and leadership skills.
– Preferred knowledge & experience in Boilers/Pressure Vessel/Fired Heater.
– Diploma/BTech degree in Mechanical/Process/Industrial/Engineering or relevant field from government affiliated university only.
– Travelling up-to 40% (If Required)
– Hindi + English language shall be fluent.
– Knowledge of MS Project/Primavera is an advantage.
– PID -Pipeline & Instrument Diagrams
Probation Period : 3 Month's mandatory
Report Authority : Project Manager
Add On Values :
1. Mobile + SIM Card
2. 10 days Paid Holidays (Exclusion Probation Period)
3. TADA per deim basis
4. Local Travelling Vehicle for work
If interested, Please share your updated resume with details of your present salary, expectations & notice period.

Location: Ahmedabad, Gujarat

Job date: Wed, 08 Nov 2023 23:02:16 GMT