Overview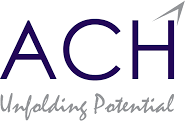 Job title: Plant Finance Controller – FMCG/FMCD (5-7 yrs)

Company: ACH Management Consultants

Job description: Plant Finance Controller
Key Responsibilities:
– Responsible for Smooth Closing, Hygiene of Books of Accounts and Fixed Asset Register
– Assisting the Plant Controller in the analysis of Budgets and Forecasts.
– Ensure timely monthly closing with detailed accruals review.
– Strengthening Internal controls in Account payables & oversee complete accounting under group guidelines.
– Regular review of Accounts Payable, Receivable, and Stocks in transit and achieve the desired KPIs.
– Assisting Plant Internal Control to strengthen the Internal Controls in the plant and handling Audit.
– Active contribution to new initiatives and drive simplification.
– Maintain a system of controls for overall transactions.
– Inventory Reconciliation and Valuation analysis
– C1 Internal use
Key Competencies:
– Well, versed with Accounting Policies and IND AS
– Working Knowledge of SAP
– Good Knowledge of MS Office, Excel & PPTs.
– Self-Starter and Initiator
– Good analytical skills
Reporting To: Plant Finance Head
Education: ICWA/CA with 5-6 Years of Experience.

Location: Baddi, Himachal Pradesh

Job date: Sat, 11 Nov 2023 05:54:13 GMT