Overview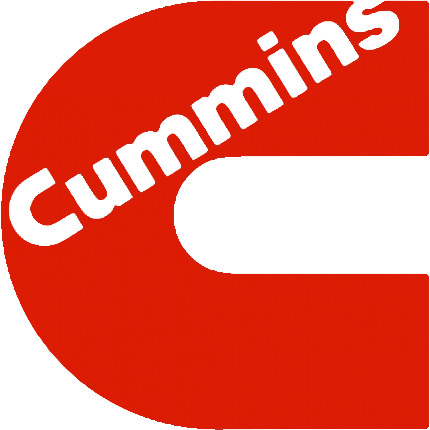 Job title: Junior Shop manager- Central utilities

Company: Cummins

Job description: Junior Shop manager- Central utilities
Description
As part of a formal apprenticeship or regional training program, assists more experienced employees to learn and develop skills in services, support and maintenance within the determined location and specialty (i.e. HVAC). Performs activities under moderate supervision.
Maintains safe work habits and actions in all aspects of the daily task; evaluates reactive work for safety issues, plans projects so that safety is key, and reviews preventative work for any unforeseen items that may present safety hurdles.
Learns to diagnoses malfunctioning systems, apparatuses, and components using test equipment and hand tools to locate the cause of breakdown and correct the problem.
Utilizes software to track, assign, and prioritize reactive, planned, preventative and predictive maintenance work, and building management system.
Performs work cross-functionally to make repairs within one's capability.
Performs work in a wide variety of conditions, such as extreme heat, cold, moisture, and confined space.
Attends classes and on/off site training programs (travel if required) and makes appropriate progress necessary to build basic skills and knowledge required to pass local certification.
Participates in improvement projects; uses common problem solving techniques while working alone or in teams.
Qualifications
Skills
Communicates effectively – Developing and delivering multi-mode communications that convey a clear understanding of the unique needs of different audiences.
Action oriented – Taking on new opportunities and tough challenges with a sense of urgency, high energy, and enthusiasm.
Customer focus – Building strong customer relationships and delivering customer-centric solutions.
Collaborates – Building partnerships and working collaboratively with others to meet shared objectives.
Decision quality – Making good and timely decisions that keep the organization moving forward.
Self-development – Actively seeking new ways to grow and be challenged using both formal and informal development channels.
Facilities Maintenance – Assesses the condition of the facility including its systems, structure, interiors, exteriors and grounds; manages facility operations and maintenance activities; develops and operates asset management systems for Preventative Maintenance's that uses criticality analysis, predictive tools and prioritization.
Emergency Preparedness – Plans, manages and supports the site's emergency preparedness program; identifies risks and develops a risk management plan to address incidents such as power outage, flood, and fire; manages the maintenance of emergency systems for fire and flood protection; reports any system impairments.
Facility Electrical Technical – Troubleshoots, repairs, and installs Electrical distribution systems, buss bars, breaker boxes, motors and other electrical equipment to enable the facility to operate properly with lights and electricity provided to the production activities.
Facility Heating Ventilation and Air Conditioning Technical – Troubleshoots, repairs, and installs heating equipment, boilers, ventilations systems, chillers, cooling tower, air compressors and other mechanical equipment, in order to provide heating or cooling as needed to the facility, people and processes of producing products as needed.
Education, Licenses, Certifications
High school diploma or certificate of completion of secondary education or equivalent experience to the extent such experience meets applicable regulations.
Must meet the minimum educational requirements to start the apprenticeship or regional program. Must pass all related testing.
Experience
Requires some work experience or intermediate level knowledge obtained through education, training or on-the-job experience.
Good knowledge of operation and maintenance of central mechanical utilities like air compressor, chillers, cooling towers, pumps etc
Ready to work in three shift basis
Ensure all the utility systems are 24X7 operational
Manning the shifts to support continuous operations of utility systems
Develop procedures & check sheets for efficient operation of equipment
Train employees to understand equipment, procedures & check sheets
Achieve key performance indicators (KPI)
Identify and implement water and energy saving projects
Monitors expenses and controls the allocated budget
Job FACILITIES
Primary Location India-Maharashtra-Pune-India, Pune, Cummins Technical Center India
Job Type Shop
Recruitment Job Type Shop
Job Posting Nov 8, 2023, 2:30:00 AM
Unposting Date Ongoing
Organization Corporate
Role Category Onsite
Relocation Package Eligible
Req ID: 23000AA5

Location: Pune, Maharashtra

Job date: Wed, 08 Nov 2023 23:59:50 GMT