Overview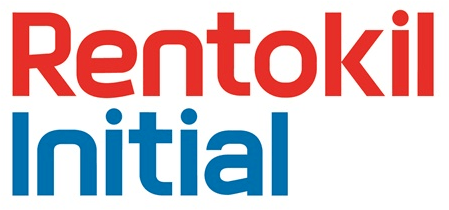 Job title: Field Operations Executive | Chittoor | B.Sc Chem/Agri/ Zoology

Company: Rentokil Initial

Job description: Job Description:
Rentokil PCI is the leading pest control service provider in India. A Rentokil Initial brand, Rentokil PCI was formed in 2017 through a joint venture (JV) between Pest Control India, the number one pest control company in India, and Rentokil, the world's leading pest control brand. Rentokil PCI aims to set new standards for customer service with operations across 250 locations in India. The JV brand also focuses on developing industry-leading service operations through the sharing of best practices, new innovations and the use of digital technologies.
GENERAL DUTIES & RESPONSIBILITIES * OE shall be owner of his / her service area in terms of all operations related actions and shall Execute daily service operations with a team of assigned Technicians within a given service areas
Ensure quality of service delivery by effective supervision on technicians – on the job as per company SOPs
Ensure technicians carry out treatment within a given Time on Site (ToS) in a competent manner. (OE to engage technician via route riding, training on the job).
Plan & execute 02 TPAs (Technicians Performance Assessment) per assigned technician with 2 development programs per year. Coach & train assigned technicians in order to improve the service quality
Convey special instructions, if any, to technicians to execute the job as per Service Docket (liaison with Sales colleagues)
Carry out pest management Audits of customer sites as per agreed schedule by i or R auditor.
Complete & close customer audit non-conformities (external / internal). Follow up & implement CAPA at customer site
On Site Documentation: Implementation of SOP, Compliance and closure of audits non-
conformities (Internal / External). Send service dockets of completed services to NKA for invoicing on time. * Handle assigned customer complaints in his / her service areas, within 24 hours & resolve complaint at earliest, as per the customer's convenience and update the Root Cause in iCABS to ensure proper ticket closure
Identify & resolve Service delivery issues in coordination with the Branch Manager
Conduct daily 10 min stand up meeting & monthly operations meeting
Be conversant with STP (Service Track Pest) and monitor, analyses visit extraction notes for all high infestation related service visits on daily basis & take action.
Digital Initiative: Be conversant with all in house systems.
Maintain Material consumption, Overtime Hrs. schedule at an agreed targeted level for the assigned service area and for technician
Approval of conveyance amount for assigned technicians
Monitor & report to ABM/BM on input costs at all major sites as per gross margin agreed & discuss action plans to bring it within limits
Actively drive Service & Product Leads for assigned technician group within service area by implementing STA (See, Tell, Ask) and T.I.M.E. (Train, Incentivise, Monitor, Engage)
on the job coaching to create density of customers. * Innovation: conduct trials and report findings as per the guidelines, implement new service lines as per the SOPs.
Minimum 18 customer visits per week for Resi & SA (Residential & Small Accounts segment heavy branch), includes, Customer complaints. For Specific Site based OEs -Number shall not be applicable but Retention of customer/s at site would be main KPI with all scheduled services completed efficiently and effectively.
Inventory: Help ABM/BM to manage Inventory – coordinate with other Ops colleagues
to manage Stock Levels of branches & forecasting, Indenting & receipt of material for branch (as an assigned function within branch by BM). * Ensure APL (Approved Preparations List) is followed by all assigned technicians & all chemical containers have original labels
Ensure proper schedule of maintenance & repairs of equipment is established & followed (via JOC).
Promote highest grooming standards (uniform, Safety shoes, PPEs)
Encourage technicians to plan their leaves in advance to curb absenteeism
Help Resolve any Grievances & IR issues of Technicians & bring to the notice of ABM/BM
on day today basis * Report any deviation that could impact service quality or productivity of technicians like- over commitments, recommendation regarding night service (if it is not needed),covered area mismatch, etc
Requirements:
Do you have what it takes? If you want to be considered for this role you will need: * Minimum B. Sc. (Chemistry / Zoology / Agriculture). Any prior experience in operations of pest management or service industry is desirable.
Proficient in use of computer applications & systems with Excel, Word, PowerPoint (or its equivalent)
Should get well versed with various internal company systems such as iCABS, STP, iAuditor, SRA, SQA, SQS, TPA, myRentokilPCI, Service Leads App, U+ etc
Benefits:
Are you interested? Here's what you can expect when you join us
Attractive Base Salary
Group Mediclaim Insurance Policy
Travel Reimbursement
Equal Opportunities
Rentokil Initial believes in supporting all employees to provide equal opportunities and avoid discrimination. We also place emphasis on workplace diversity which means that we are serious about creating an inclusive environment that accepts each individual's differences, embraces their strengths and provides opportunities for all colleagues to achieve their full potential. .

Location: Chittoor, Andhra Pradesh

Job date: Sat, 11 Nov 2023 02:04:24 GMT