Overview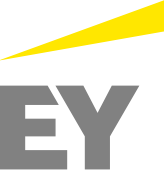 Job title: EY – Project Manager – Tourism Industry

Company: EY

Job description: – Should have handled large scale tourism projects of at-least 1 year duration with any State Govt./Central Ministry.
– Must have executed successful tourism models from the perspective of branding, investment promotion and investment attraction.
– Must have experience in drafting tourism policy, investment policy, incentives, and its implementation.
– Must have experience in preparing Detailed Project Reports, Tourism Master Plans, Benchmarking reports, SOPs, procedures, and guidelines etc.
– Good to have knowledge and implementation experience of tourism initiatives by Govt. of India.
– Must have experience of leading a team.
– Handhold experience on dealing with Govt. stakeholders.

Location: Goa

Job date: Sat, 04 Nov 2023 23:36:53 GMT