Overview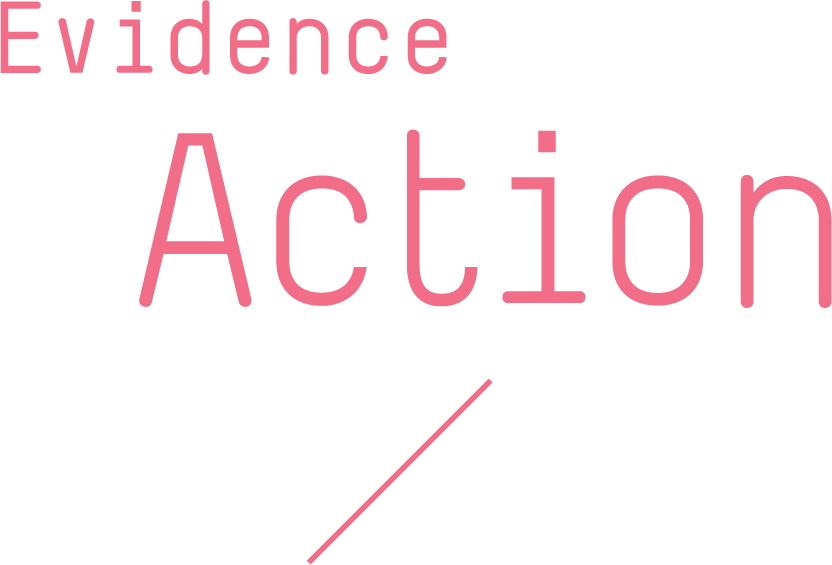 Job title: EAII Advisors Zonal Coordinator MP

Company: Evidence Action

Job description: This position is with EAII Advisors, Evidence Action's technical partner in India.
Position Overview
Job Title: Zonal Coordinator
Employment Status: Full Time
Position Location: Madhya Pradesh
About EAII Advisors
EAII Advisors, Evidence Action's technical partner in India, supports the implementation of the school and Anganwadi-based National Deworming Day program, as well as iron and folic acid supplementation programs, across 11 states by providing technical assistance to applicable state ministries of health, education, and women and child development. Moving forward, EAII Advisors aims to expand its impact by collaborating with more state governments on these existing programs, as well as supporting new public health, water, & nutrition programming.
EAII invites applications for the position of Zonal Coordinator in Madhya Pradesh.
About Evidence Action
Evidence Action aims to be a world leader in scaling evidence-based and cost-effective programs to reduce the burden of poverty for hundreds of millions of people in the poorest places. Last year Deworm the World reached 280 million people with deworming medications, partnering with governments to launch, scale, and sustain mass school-based deworming programs, including in India. Meanwhile, Dispensers for Safe Water provided 4M people across rural Africa with clean water, saving thousands of young lives. The approach relies on an innovative and human-centric design to deliver clean water at the source. These serve as just two examples of the work Evidence Action is undertaking.
In addition to running these scaled programs, Evidence Action leverages its unique Accelerator to develop the next generation of programs. These programs are rigorously tested to ensure exceptional scale, cost-effectiveness, and clear evidence of impact. In 2019 we launched an ambitious new strategy, intending to double our impact over the next five years, with much of that impact coming from new programs identified and scaled through the Accelerator.
Evidence Action has a presence across 9 countries, with major offices and/or technical partners in Nairobi, Kenya; Delhi, India; and Washington, D.C. Evidence Action's programs have been recognized by GiveWell, the Skoll Foundation, the Life You Can Save, Giving What We Can, and covered in the Economist, NPR, and the New York Times.
About India Safe Water Now
Evidence Action's program provides safe drinking water to over 10 million people across rural Uganda, Malawi, and Kenya. Recent evidence highlights that water treatment may be among the most cost-effective interventions available to save young children's lives, reducing all-cause child mortality by about 25%. The Dispensers for Safe Water (DSW) program, based on research by a Nobel-winning economist, utilizes an innovative and human-centric design to deliver clean water at the source in rural settings, achieving usage rates which are 5x that of comparable interventions. Evidence Action recently launched a next generation technology, In-Line Chlorination (ILC) in Uganda and Malawi, targeting rural, peri-urban, and urban communities, which has the potential to be even more cost-effective. Over the past year, we've more than in East Africa and are actively exploring opportunities for expansion into new countries.
In addition to its longstanding work in East Africa, Evidence Action, through its technical partner in India, EAII Advisors, is launching a major technical assistance program to help the government of India reach 17.5 million people across multiple states with safe water. This complements the Indian government's effort to bring water access to every household in the country.
About the Position
Evidence Action is looking for someone to join our India Safe Water Expansion team as a Zonal Coordinator. Reporting to the State Senior Manager, Safe Water Operations, the Zonal Coordinator will be responsible for overseeing the overall operations and implementation of the program at the zonal level. This person will work closely with the program team, partners, and stakeholders to ensure smooth and effective operation of the program.
The Zonal Coordinator will be required to travel to state-based programs for about 40% of the time. Travel is primarily during business days, while occasional weekend engagements may be expected.
Responsibilities
Oversee procurement, supply chain management, installation and maintenance of water treatment devices across their zone locations within the state.
Lead zone wise deployment and scale-up of water treatment devices across all intervention locations within allocated areas, ensuring smooth functioning of day-to-day program operations.
Oversee village and district program teams, directly and indirectly supervising District and Field coordinators to ensure timely and effective execution.
Collaboratively work with State Senior Manager, Safe Water Operations to develop and manage program work-plans and timelines to ensure timely and high-quality deliverables for internal and external purposes.
Ensure that the State Senior Manager, Safe Water Operations is kept up to date on progress against the program work plan and timelines.
Support the development and review of program activities and reports on a monthly/quarterly basis and identify and correct performance issues
Carry out field visits to intervention locations to provide program and technical support as needed.
Coordinate with Community Leaders, District Government officials from Panchayati Raj/Water departments, government contractors, and other partners;
Requirements
Essential Qualifications, Experience, and Competencies
A Graduate degree in development, social sciences, public health or related disciplines.
Minimum 8+ years of experience working with national / international organizations, particularly on program delivery.
Experience and managing work plan and holding team members accountable to target timelines, strong knowledge of public sector (preferably Water) systems, structures and programs.
Experience successfully implementing large-scale programs.
Experience overseeing complex program operations.
Strong analytical, communication, presentation and documentation skills in English
Ability to synthesize information clearly and produce high quality documents within tight deadlines.
Experience providing of technical and advisory services to Governments or working with Governments on development sector (preferably Water/WASH sector) at any level will be a bonus.
Willingness to travel at least 40% of the time.
Ability to communicate effectively with people at all levels of the organization.
Strong interest in the development sector and desire to be a part of a young and diverse team.
Disclaimer: The duties and responsibilities described are not a comprehensive list and that additional tasks may be assigned to the employee from time to time.
Benefits
Compensation: Competitive and commensurate with the individual's credentials, experience, and previous pay scale.
All contracting arrangements will be made through EAII Advisors Private Limited. EAII is an equal opportunity employer. Employment at EAII is based solely on an individual's merit and qualifications directly related to professional competence. EAII does not discriminate against any employee or applicant because of race, caste, creed, colour, religion, gender, origin, disability, marital status, or any other basis protected by law.
All candidates applying for the position should upload a resume along with cover letter mentioning current and expected salary.
We may end this search process earlier than the specified close date in case of exceptional candidates. Due to resource constraints, we will only be able to contact shortlisted candidates.

Location: Bhopal, Madhya Pradesh

Job date: Mon, 06 Nov 2023 23:56:08 GMT