Overview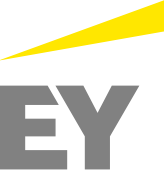 Job title: Data Science Assistant Director – EDS

Company: EY

Job description: At EY, you'll have the chance to build a career as unique as you are, with the global scale, support, inclusive culture and technology to become the best version of you. And we're counting on your unique voice and perspective to help EY become even better, too. Join us and build an exceptional experience for yourself, and a better working world for all.
Position Description Summary
Position Details:
Job Purpose
Define, shape, and build the data science and analytics function at EY, establishing data science as a driver of objective decision making across the functions.
Specific Role requirements
Should have significant professional experience (12+) years in information analysis and in descriptive, diagnostic, prescriptive and predictive analytics streams
Develop blueprints for Analytics and Cognitive and deliver transformation projects in the Area of Artificial Intelligence and Machine Learning.
Good experience in building and managing multi-disciplinary analytics teams.
Capability to clearly understand and articulate a business intelligence problem and lead multiple projects independently.
Client Responsibilities:
Accountable for data-science platforms and solutions, algorithmic design and analytics products.
Communicate outputs from data-science models at an executive level and help senior business executives and teams drive complex decisions based on data and insights.
Provide product and design level technical best practices
Develop analytical strategies for business using model results of predictive modelling, time series forecasting, clustering and segmentation of customers
Collaborate with ML Engineering team and the wider digital and technology organization to evolve the data-architecture to support better integration and platform tools to support data-science.
Proactively recommending and influencing changes in business decision-making.
Completion of assigned tasks on time and regular status reporting to the lead
Experience and Qualification:
B Tech/Masters or Ph. D. degree in either Economics (econometrics) or Statistics or MBA (with strong quantitative background) or bachelor's in engineering with strong quantitative background and adequate industry experience
Should have at least 12 years of experience in Analytics
Should have understanding and experience of analytics best practices.
Excellent business communication, Consulting, Quality process skills
Should be a Thought Leader on various Analytics discipline.
Must be a team player and team leader
Your people responsibilities (For People Leading Roles)
Building a quality culture
Build and develop a high-performing team of data scientists and data engineers
Lead by example and act as an inspiring people manager, by creating a positive working environment with maximum learning opportunities and exposure for your team members, encouraging every person on the team to further grow and develop their skills
Manage the performance management for the direct reportees, as per the organization policies
Mentor the team in a specific area of specialization (stats modelling, machine learning, SAS/R/Python programming etc.)
Create and inclusive working environment
Additional Skills requirements
Experience in Insurance/ Banking/ Finance/Procurement/Talent Analytics
Prior Client facing skills
Prior onsite experience is a plus
Should have engaged in client interactions, participating in business workshops
Stakeholder Management
Manage the relationship with Business owners, functional leads, project teams, ensuring their views and requirements are captured.
Act as the ambassador for your use-case, showcasing the key functionalities, driving adoption, and assuring operational excellence together with IT peers.
EY | Building a better working world
EY exists to build a better working world, helping to create long-term value for clients, people and society and build trust in the capital markets.
Enabled by data and technology, diverse EY teams in over 150 countries provide trust through assurance and help clients grow, transform and operate.
Working across assurance, consulting, law, strategy, tax and transactions, EY teams ask better questions to find new answers for the complex issues facing our world today.

Location: Kochi, Kerala

Job date: Tue, 07 Nov 2023 23:53:27 GMT