Overview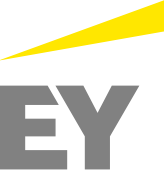 Job title: Assistant Director_Analytics Translator

Company: EY

Job description: At EY, you'll have the chance to build a career as unique as you are, with the global scale, support, inclusive culture and technology to become the best version of you. And we're counting on your unique voice and perspective to help EY become even better, too. Join us and build an exceptional experience for yourself, and a better working world for all.
Analytics Translator – Reporting & Analytics CoE | Global Analytics
Overview of the Opportunity
The Global Analytics team is a crucial pillar of the Reporting & Analytics Centre of Excellence, which is a part of the Global Finance function. It is a central, global hub that focuses on providing advanced analytics and actionable insights. We are a growing team, currently located in India, Poland, the UK, and Sweden. Global Analytics consists of a number of sub-teams that specialize in Data Engineering, Data Science, Tech, Product Development, Analytics Translation and Insights (within which this opportunity sits).
At our core, our team's purpose is to deliver outcomes that bring value to EY through harnessing the power of data to inform strategic decisions via advanced analytics and actionable insights. To accomplish this, we frequently incorporate AI/ machine learning techniques, products, and insights to develop transformative actions that lead to sustainable growth and higher profitability. We use a combination of SQL, R, Python, and state-of-the-art machine learning tools such as Data Robot, along with visualization tools such as Power BI, ThoughtSpot, Spotfire, or Tableau.
Our focus is divided into three main areas: Data Science, Bespoke Insights, and Product Management. Some notable examples of these areas are WalletScan, Trade Analytics, Market Activation Tool for EY Private, Best in Class Account Analysis, Sector Insights, Opportunity Forecasting, Revenue, and Direct Cost Machine Learning Projections for various business lines and stakeholder groups across Finance (FP&A), Markets & BD, Marketing, Knowledge, Operations, and Strategy. We are also currently working on developing other exciting local and global products.
It is a truly exciting time to join our Team.
Job Description
We are looking for an Analytics Translator at Assistant Director level whose primary role will be bridging the gap between business users and data scientists. This position requires a strong understanding of both the technical and business aspects of data analysis to translate complex data insights into actionable recommendations. The analytics translator will be responsible for developing a data-driven culture and forging and strengthening relationships with stakeholders. The role also involves acting as a client-centric Trusted Business Advisor and listening to clients' emerging needs and translating them into new use cases. Additionally, the role will help EY realise the value of AI and analytics by embedding it deeply in the business and driving transformative action leading to sustainable and profitable growth, supporting the NextWave strategy.
The selected candidate will work across the breadth of GA portfolio with selected strategic stakeholder groups as well as supporting two Associate Director Analytics Translators in their efforts. You will be a natural communicator who is good at giving effective presentations and can story-tell to explain what really hides beneath the numbers and graphs. The ideal candidate should be a proactive and creative problem-solver, have an solid understanding of the EY business structure, possess good leadership and project management skills. Additionally, they should have an extensive financial analysis experience, be curious about innovation in data, and have a desire to quickly get up to speed on data science. While it may not be the most straightforward job, it presents an exciting opportunity to be involved in the leading edge of analytics in EY finance.
Key activities:
People:
Develop and strengthen strategic relationships with key internal business stakeholders by understanding their needs, challenges, and goals.
Communicate insights to stakeholders in a clear, concise, and persuasive way and provide understandable findings that business partners can act upon.
Proactively identify business problems and opportunities that can be solved with data analytics, creating a pipeline of new use cases.
Disseminate the latest developments from the Global Analytics team to the entire CRL network, promote them for use with stakeholders, and maintain a quarterly call with these roles on the latest developments and any required training for them.
Support maintenance of the Global Analytics community content and promotions by liaising with other comms teams to see where this content can be embedded and promoted.
Support a twice-yearly conference pulling in all the 'data & analytics' teams within EY to share the latest stand-out developments and plans.
Drive innovation across the team and create an environment that supports the development of new ideas.
Collaborate within the GA team and beyond to ensure as rich data as possible is used for insights, and to discover or co-create solutions.
Occasionally represent Global Analytics frequently at R&A, Global Markets, or Global Finance meetings.
Leverage the concept of "Power of 2" when meeting with stakeholders for greater effectiveness by bringing alongside technical experts.
Identify new stakeholder groups who are yet to be aware of and take advantage of GA products.
Stand in for Product Owners where necessary to provide demonstrations of our products and address FAQs.
Process:
Work with data scientists, data engineers, or product development colleagues to co-create and implement data-driven solutions to business problems.
Conduct reactive, ad-hoc data-driven analyses, as needed, to answer business questions using a variety of data sources and analytical techniques to identify trends, patterns, and insights that can help businesses make better decisions.
Provide critical business and finance/markets domain knowledge, analytical and data interrogation expertise to the development of projects.
Maintain regular visibility of the requirements of key user groups and identify where Global Analytics solutions may be beneficial.
Provide feedback enhancement requests to relevant Teams for logging and scheduling.
Identify users' unmet needs, which may lead to new use cases being registered in the pipeline.
Ensure high engagement coverage of the identified strategic stakeholder map.
Oversee your allocated projects, from planning to build, initial delivery, and regular production stages.
Technology:
Well versed and up-to-date with the technology used in the Global Analytics team (SQL, PowerBI, Advanced Excel, presentation tools,
Citizen data scientist – if not already, work to become a citizen data scientist to add depth to the role – has awareness of or practical experience of Python, R, auto-ML solutions such as Data Robot, Data Bricks, Azure ML)
Keep up with the emerging trends in the technology that GA should have on their radar and explore
Skills and attributes for success:
Business acumen – understanding of business principles and operations.
Robust verbal and written communication skills – ability to communicate data insights to stakeholders clearly, concisely, and persuasively. A natural storyteller.
Strategy – awareness of Global Analytics, Global Finance, and EY Next Wave strategies which our products and solutions contribute to.
Data analysis skills – experience with data mining, machine learning, and statistical analysis. High data literacy concerning EY metrics, concepts, and reporting systems.
Technical skills – ability to use relational databases and data analysis software such as SQL. Advanced Excel. Experience in using Python and R is useful. Agile knowledge is a plus.
Data visualization/ collaboration skills – experience with PowerBI, Spotfire, ThoughtSpot, PPT, Excel along with the ability to use collaboration tools like Mural/Miro/ Teams Whiteboard and others. Knowledge of Design Thinking principles advantageous.
Problem-solving – ability to identify and solve data-related problems through identification of patterns, trends, ability to connect any relevant general market, legal, environmental events
Creativity and curiosity – good imagination and ability to proactively innovate.
Leadership skills – ability to speak with confidence about the subjects you are in charge of
Global mindset – able to collaborate and connect with colleagues across the world in an emotionally intelligent and respectful manner. Intermittent travel to Bangalore, India, and European and US locations may be required.
Prior experience requirements:
Experience: 5 plus years experience in financial management/ analytics, business intelligence/reporting, planning, operations or similar capacity
Technology skill: strong Excel, PowerPoint and fluent with visualization tools (PowerBI, Tableau, Spotfire, ThoughtSpot and others), SQL, data science experience would welcome (not essential but must be keen to start exploring)
What we offer:
EY is committed to being an inclusive employer and we are happy to consider flexible working arrangements. We strive to achieve the right balance for our people, enabling us to deliver excellent client service whilst allowing you to build your career without sacrificing your personal priorities. While our client-facing professionals can be required to travel regularly, and at times be based at client sites, our flexible working arrangements can help you to achieve a lifestyle balance.
Continuous learning: You'll develop the mindset and skills to navigate whatever comes next.
Success as defined by you: We'll provide the tools and flexibility, so you can make a meaningful impact, your way.
Transformative leadership: We'll give you the insights, coaching and confidence to be the leader the world needs.
Diverse and inclusive culture: You'll be embraced for who you are and empowered to use your voice to help others find theirs.
At EY, you'll have the chance to build a career as unique as you are, with the global scale, support, inclusive culture and technology to become the best version of you. And we're counting on your unique voice and perspective to help EY become even better, too. Join us and build an exceptional experience for yourself, and a better working world for all.
If this sounds like something for you and you can demonstrate that you meet the criteria above, please contact us as soon as possible.
EY | Building a better working world
EY exists to build a better working world, helping to create long-term value for clients, people and society and build trust in the capital markets.
Enabled by data and technology, diverse EY teams in over 150 countries provide trust through assurance and help clients grow, transform and operate.
Working across assurance, consulting, law, strategy, tax and transactions, EY teams ask better questions to find new answers for the complex issues facing our world today.

Location: Thiruvananthapuram, Kerala

Job date: Tue, 07 Nov 2023 23:51:10 GMT